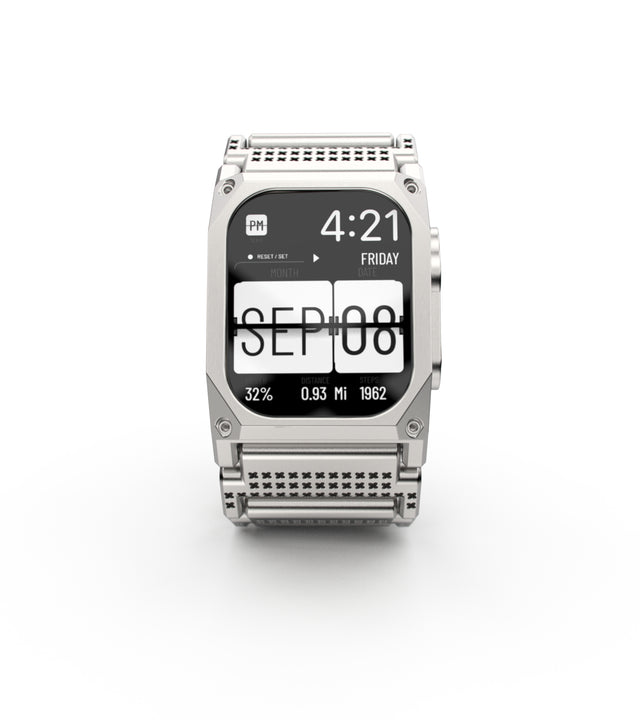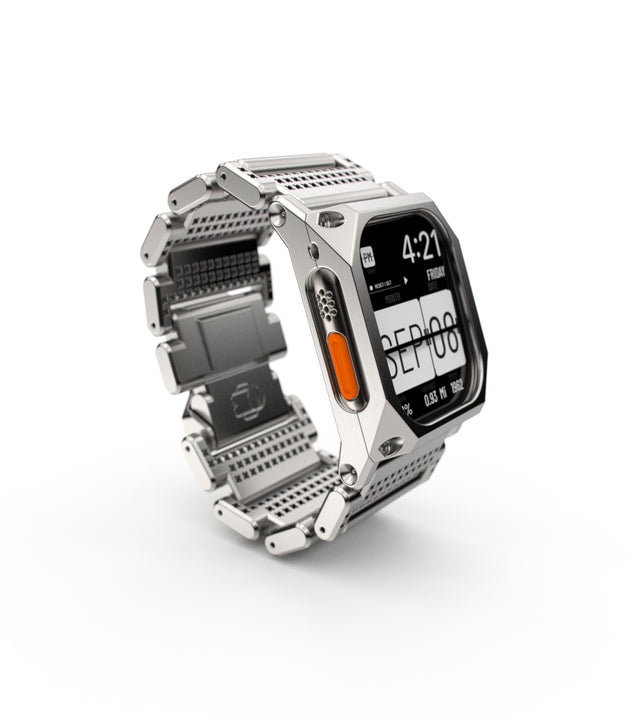 Step up your style game with the new MW-02-U Apple Ultra watch case. Crafted from premium 316L surgical-grade stainless steel, this high-end case offers a fusion of elegance and resilience. Every inch of this premium case mirrors the epitome of advanced engineering and refined aesthetics.

Compatible with Apple watch Ultra series 1 - 2  / 49mm.
With precision-cut openings and responsive button covers, every feature of your device remains easily accessible, ensuring that the natural user experience is unhampered. The Apple Ultra Case encapsulates the device in a sanctuary of luxury, safeguarding it from the rigors of everyday use.
Apple Watch Ultra sold separately.

/ SPECIFICATIONS
Skin Friendly: Yes
Material: Stainless Steel 316L
Finish: Brushed satin
Interchangeable links: Yes
Buckle type: magnetic + mechanical clasp
/ SIZE CHART
Average wrist circumference
6 >> 6" / 152 mm
7 >> 7" / 177 mm
8 >> 8" / 203 mm
9 >> 9" / 228 mm
/ BOX CONTENT
A MW-02 bracelet assembled to the size you ordered it + one additional link + one half link + screwdriver.
>> RULE THE STREET
Its build and sleek finish add a subtle touch of raw sophistication that will elevate your look no matter the occasion, from wearing a t-shirt to show off your tattoos to donning a snazzy tuxedo.
>> PLUG & PLAY
Assembling the MW-02 watch is extremely easy and fast. It takes only four screws to assemble it.
>> QUICK CONNECT
The two buckle links come with powerful N52 Neodymium Magnets and a mechanical clasp to secure the watch safely around your wrist.