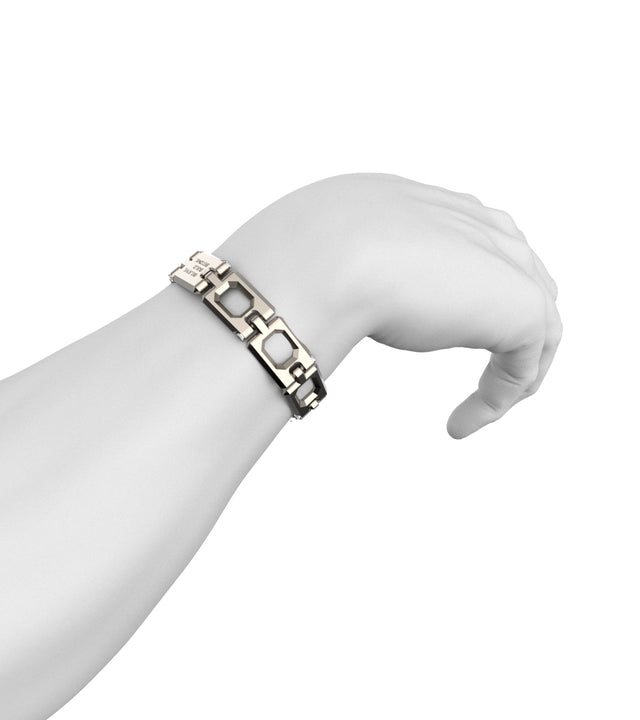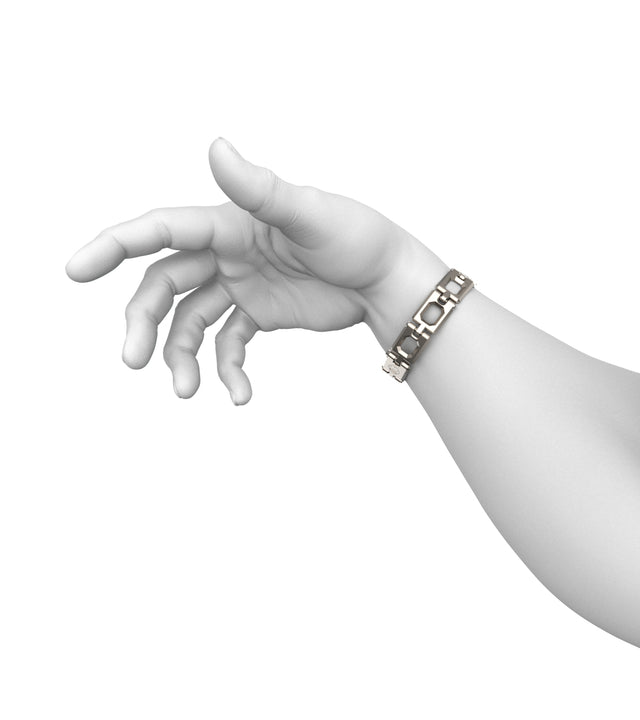 Fuel your ambition with our transformative Mantra Bracelet, specially curated for the progressive man ready to ascend to new heights. This is not just a piece of jewelry. It's an empowering tool, a symbol of audacity and resilience. One link carries a powerful mantra, resonating with the dynamism of renowned achievers and trailblazers.
Embrace a daily practice of reciting these mantras. Watch as they open gateways to a mindset brimming with power, fostering a laser-like focus on your objectives. Empower your thoughts, amplify your clarity, and lock in your goals.
MANTRA OPTIONS
MANTRA-1: Believe. Build. Become. / Dream. Dare. Do.
MANTRA-2: Create. Conquer. Celebrate. / Plan. Persist. Prosper.
MANTRA-3: Invent. Ignite. Impact. / Explore. Evolve. Elevate.
MANTRA-4: Dream. Design. Dominate. / Embrace. Empower. Excel.
/ SPECIFICATIONS
Designed in: USA
Designer: Alex Vitet
Warranty: Lifetime
Material: Titanium / Stainless steel (screws)
/ SIZE CHART
Wrist circumference
XS >> 6" / 152 mm
S >> 6.5" / 165 mm
M >> 7" / 177 mm
L >> 7.5" / 190 mm
XL >> 8" / 203 mm
2XL >> 9" / 228 mm
3XL >> 10" / 254 mm
/ BOX CONTENT:
A Mantra B-01 bracelet assembled to the size you ordered it + an additional link to adjust the size if needed.