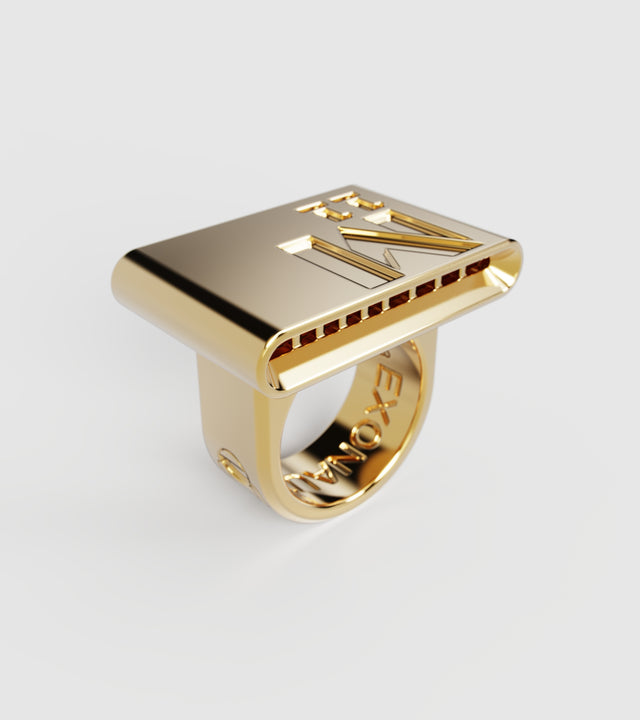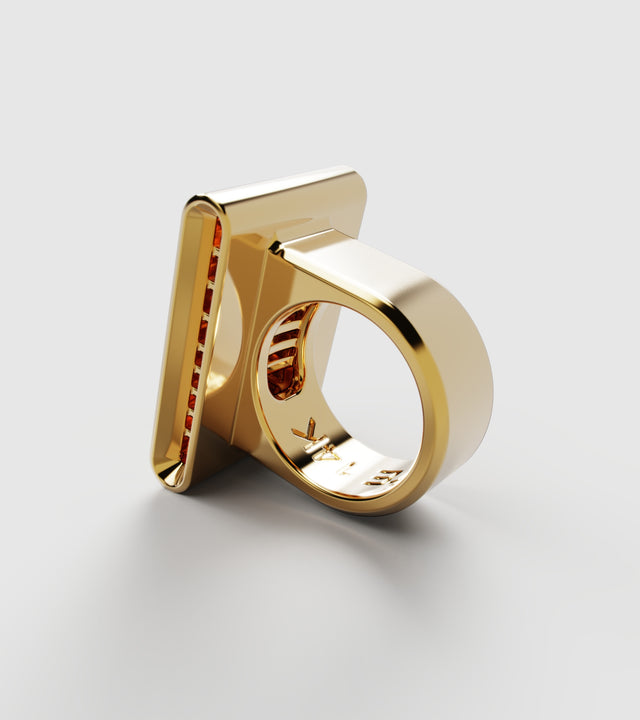 Our Mechano rings are designed to bring sleek elegance inspired by architecture and industrial hardware into one statement piece. Crafted from 14K solid gold, they are the epitome of an uncompromising engineering and sophisticated spirit.
An aesthetic that marries form and function, the M11 ring is the perfect accessory to bring a sense of refined style and a touch of bold badass attitude to any look.
/ SPECIFICATIONS
Made in: USA
Designer: Alex Vitet
Material: Solid Gold 14K
Lead Time: Gold products are made on demand and take 20-25 days to produce.
/ SIZE CHART
8 >> 0.72" / 18.2mm
9 >> 0.74" / 19mm
10 >> 0.77" / 19.8mm
11 >> 0.81" / 20.6mm
12 >> 0.84" / 21.4mm
13 >> 0.87" / 22.2mm
14 >> 0.90" / 23.1mm