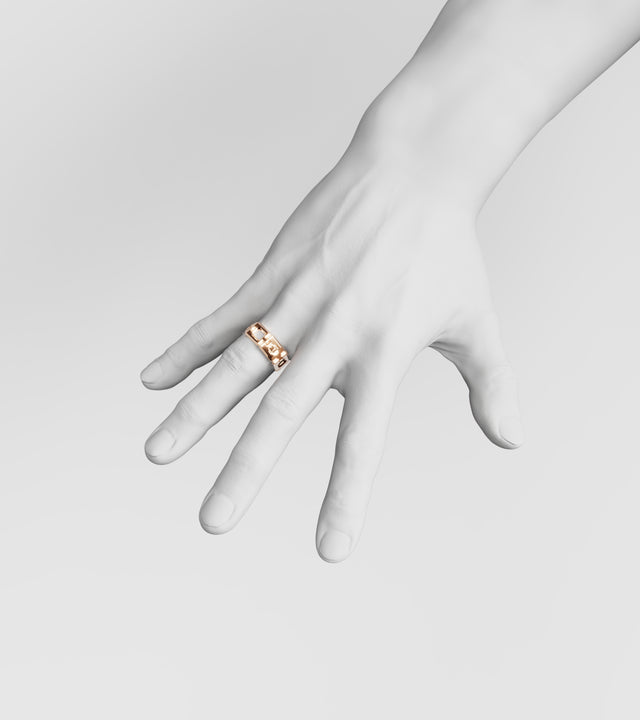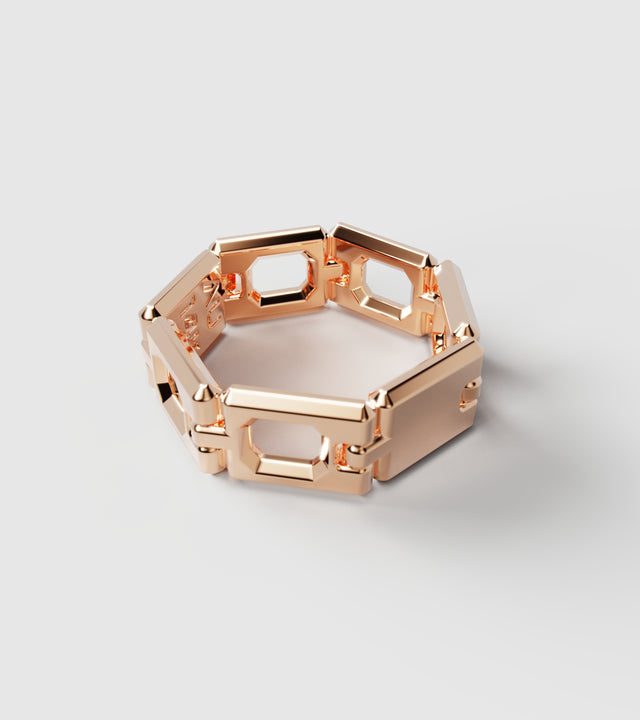 Fuel your ambition with our transformative Mantra Ring, crafted with precision from solid 14K Rose Gold.
Specially curated for the progressive man ready to ascend to new heights, this is not just a piece of jewelry. It's an empowering tool, a symbol of audacity and resilience. 
/ SPECIFICATIONS
Made in: USA
Designer: Alex Vitet
Material: Solid Gold 14K
Lead Time: Gold products are made on demand and take 20-25 days to produce.
/ SIZE CHART
8 >> 0.72" / 18.2mm
9 >> 0.74" / 19mm
10 >> 0.77" / 19.8mm
11 >> 0.81" / 20.6mm
12 >> 0.84" / 21.4mm
13 >> 0.87" / 22.2mm
14 >> 0.90" / 23.1mm