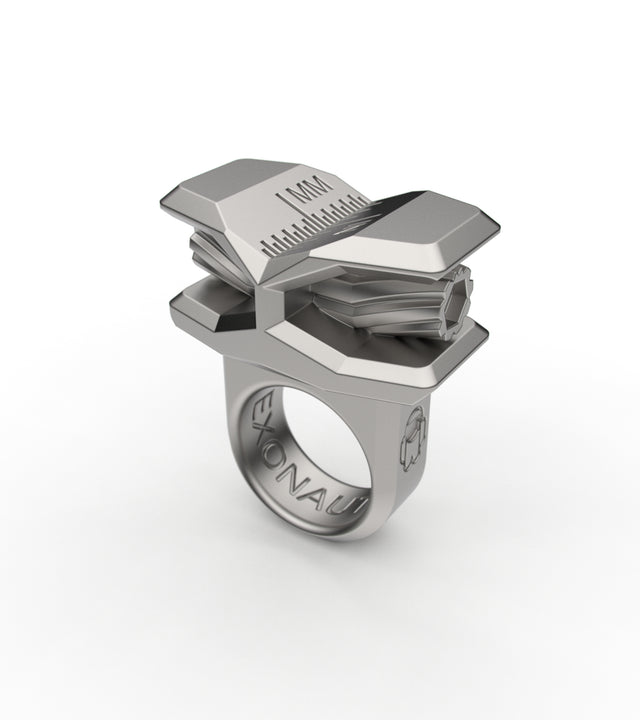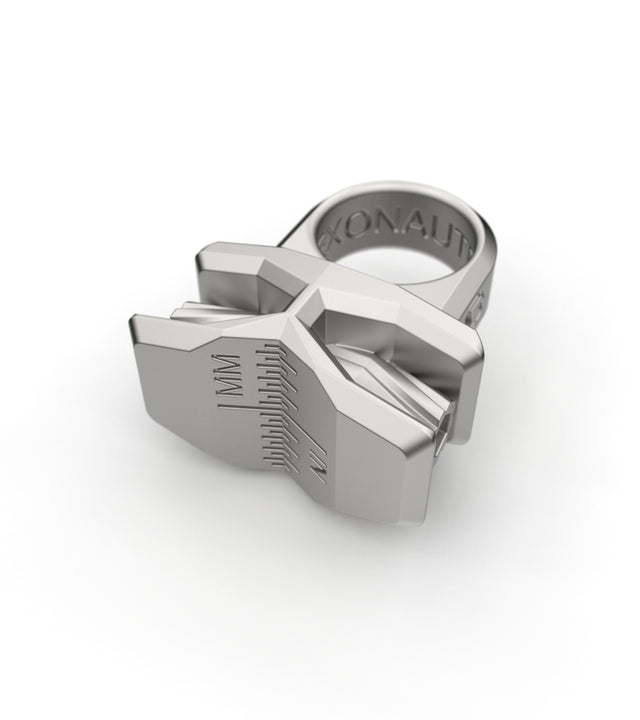 >> FINAL SALE <<
Our Mechano rings are designed to bring sleek elegance inspired by architecture and industrial hardware into one statement piece. Finely 3D printed from premium skin-friendly 316L stainless steel for superior durability and wearability, they are the epitome of an uncompromising engineering and sophisticated spirit.

FREE SHIPPING
/ SPECIFICATIONS
Made in: USA
Designer: Alex Vitet
Material: Rhodium Plated
Width: 16mm / 0.62 in
Lead Time: Rhodium products are made on demand and take 20-25 days to produce.
/ SIZE CHART
8 >> 0.72" / 18.2mm
9 >> 0.74" / 19mm
10 >> 0.77" / 19.8mm
11 >> 0.81" / 20.6mm
12 >> 0.84" / 21.4mm
13 >> 0.87" / 22.2mm
14 >> 0.90" / 23.1mm